STUDY ABROAD SUMMER FILM PROGRAM
Testimonials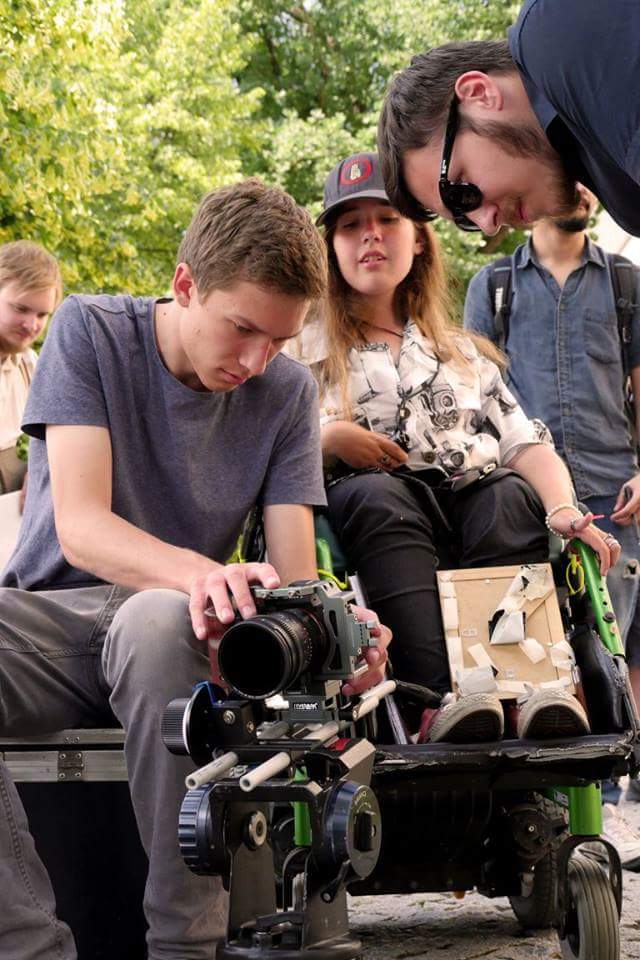 My name is Shea C. Megale and I attended the Film Academy of Miroslav Ondříček in Písek during the summer of 2018.
I arrived with a vision and a determination to accomplish something extraordinary. The real extraordinary thing I found, however, was a team of unbelievably talented filmmakers who not only shared their knowledge, but embraced me as an equal who they wanted to see succeed. Absolutely every resource I needed was available to me, and we produced an ambitious short film set in 1908 which continues to be a source of pride on my reel.
Exhilaratingly, I shot on actual film for the first time in my life, and as a director I worked with the largest and most sophisticated crew I'd ever encountered. Classes were hands-on, and even the delicious lunches on campus were made with love. Frankly, that's just the kind of people they are.
Above all else, though, is the incredible way the Academy met the unique challenge of my physical disability and my use of a motorized wheelchair. This in no way prevented them from cutting through the exterior and seeing the drive inside me. They were supportive, stalwart, and creative in handling this hurdle.
I will forever cherish this chapter of my life, and forever be thankful for my experience with this Academy. I am confident that every future student here will be taking one step closer to growing into the filmmakers they want to become.
So, who do you want to become?
This is the place to find out.
Shea C. Megale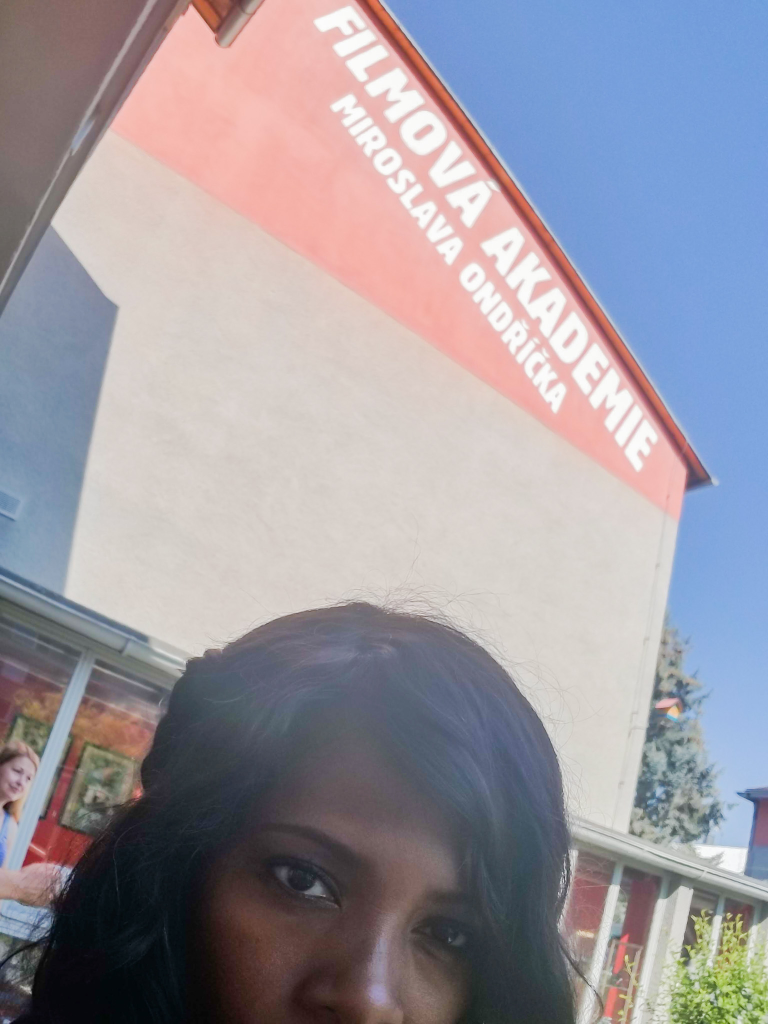 My Name is Tyra V. McKinzie. My experiences studying abroad at The Film Academy of Miroslav Ondříček in Pisek is something that I'll never forget. The benefits included historical lessons, as well as the intercultural and interpersonal.
I thoroughly enjoyed learning how great an impact Czech cinema had on film. I have a greater understanding and love for not only foreign films, but cinematography and filmmaking as a whole because of this program. The instructors really took time explain the many different aspects of filmmaking. They took time to answer all of my questions. I especially appreciated the hands-on teaching because that's the best way for me to really retain the information. Having a chance to meet and get firsthand knowledge and training on filming, lighting and color-grading techniques from top Czech Cinematographer Marek Jicha was outstanding and definitely a highlight.
Not only did I experience classroom instructions, but Daniel Weller and Vladana Terčová took us on a guided tour of Pisek, the world-renowned Barrandov Studios in Prague, and the beautiful castles in the city of Cesky Krumlov. Visiting the amazing castles, and cities awakened my desire to travel the world. One extremely important lesson I learned studying abroad in Pisek is that even with language barriers, you can learn so much by being open-minded, respecting other cultures, teaching styles, and creative differences. I met some pretty amazing people who have become friends because of this program. I'm definitely planning a trip back to Pisek sometime in the near future. I also highly recommend anyone interested in getting a quality education and studying film abroad to enroll at FAMO.
Tyra V. McKinzie
Talk about seeing the world through rose colored lenses. I was able to step out of my comfort zone in June. I was able to step foot in uncharted territory and not only physically. I mean emotionally and mentally as well. Yet, through all of the chaos… I walked away with so much more than I could ever imagine. I stepped away feeling an overwhelming abundance of love and inspiration. The trip gave me knowledge on the intricacies of film and not only film from a western world viewpoint from an global/eastern world viewpoint. I enjoyed a culture and the history behind what made them them. I was able to learn new things, meet new people, expand my thoughts on Film,Art, and History. The experience I gained and the people I cherish afterwards was worth every second. I can't sum up this trip in one testimonial but I can say that stepping away from this trip…I stepped away brighter and better than I ever could imagine.
Chris Jackson
Studying abroad at the Film Academy of Miroslav Ondricek was a great experience that didn't just teach me more about filmmaking, but also myself. I was able to use the experience to help get me accepted to a four-year film program and grow my abilities and knowledge as a creative. Plus, it was so much fun! Pisek is a beautiful place full of culture and it was a joy to learn the ways of life in another country from the students of the academy. The school staff and school lunches are absolutely wonderful, and I'm still missing the food to this day. Overall, I loved my experience at the Film Academy of Miroslav Ondricek and I would highly recommend it to anyone interested in filmmaking and the arts!
Allie Monet