AMPAS Evening
AMPAS evening focused on independent film with guest speaker and producer Finola Dwyer from NZ, who lives and works in London, England. Some of her well known feature films include Brooklyn and An Education.
A day with TV Prima
A day of non-fiction media workshops presented by professionals from Prima Television; from anchormen and screenwriters to producers. We saw it all!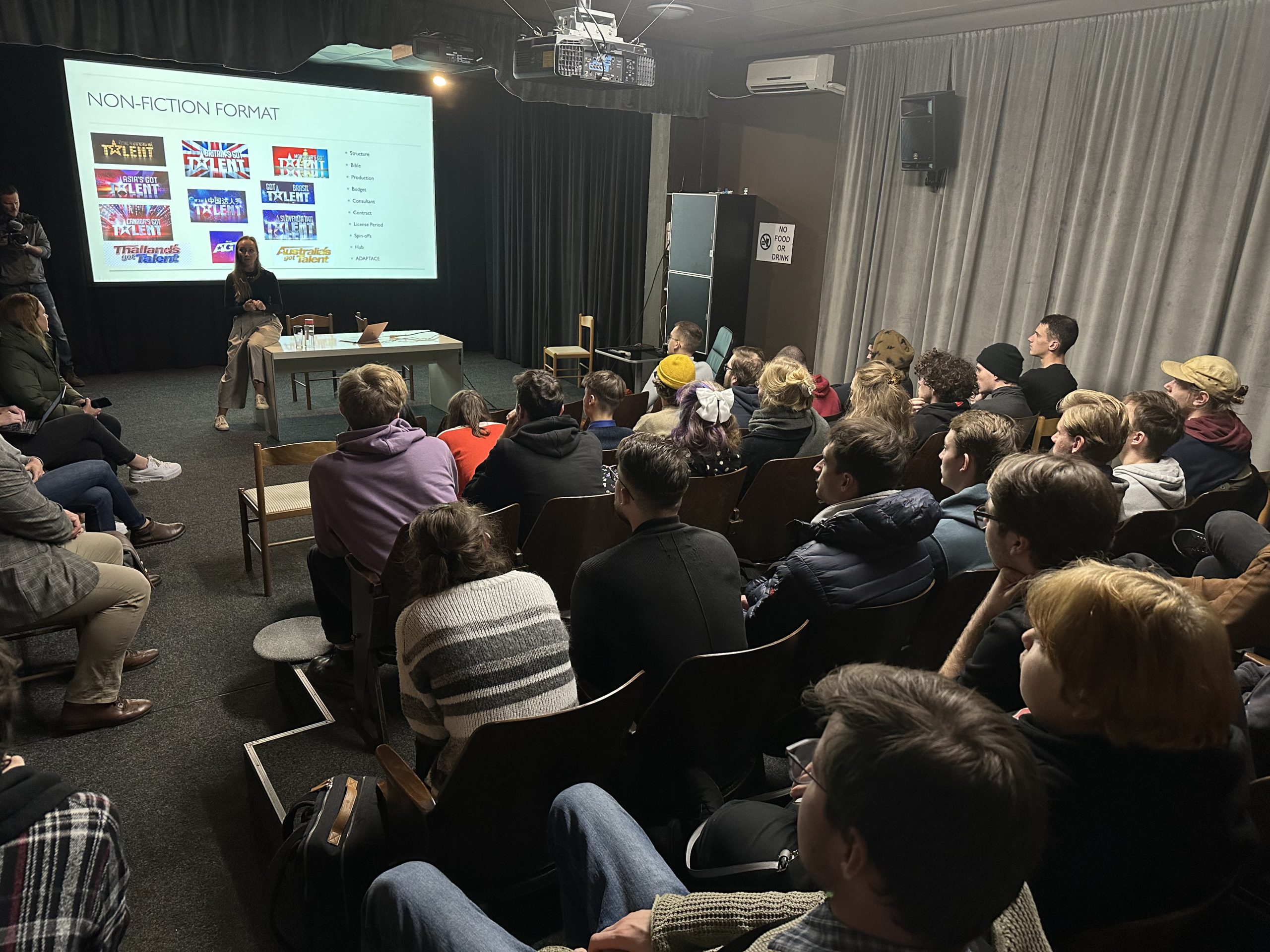 NOVA partnership
For the second time this year, FAMO faculty travelled to visit our partners at the Northern Virginia Community College in the USA to make sure that no student misses out on the study-abroad and transfer opportunities we offer.
Erasmus+
Don't miss out on the opportunity to participate in funded study / work abroad opportunities as part of the Erasmus+ program.
Prof. Ito Yuichi presents
Japanese professor of animation Ito Yuichi visits FAMO.
Two from Trebon
The Třeboň Film Festival awarded Radim Grzybek's film "Cain and Abel" with two awards: best cinematography (Daniel Tučník) and best editing (František Kotačka).
Youth Moving poster
The official poster for our film the Nest has been chosen.
This film is the culmination of FAMO's participation in Youth Moving project which is co-funded by the EU's Erasmus+ program.
Summer Film Program
FAMO and SVOSF welcome our friends from the Northern Virgina Community College for the 2022 Summer Film Program.
Youth moving packs a punch!
On Mother's Day, we took a long drive to the 'Giant Mountains' (Krkonoše) in Czech's far north, to meet Marie and listen to the stories of her difficult past that ended in a loving and supportive foster care family. Maruška's wise outlook on life, for such a young woman, was inspiring. And wow, does she pack a mean punch!